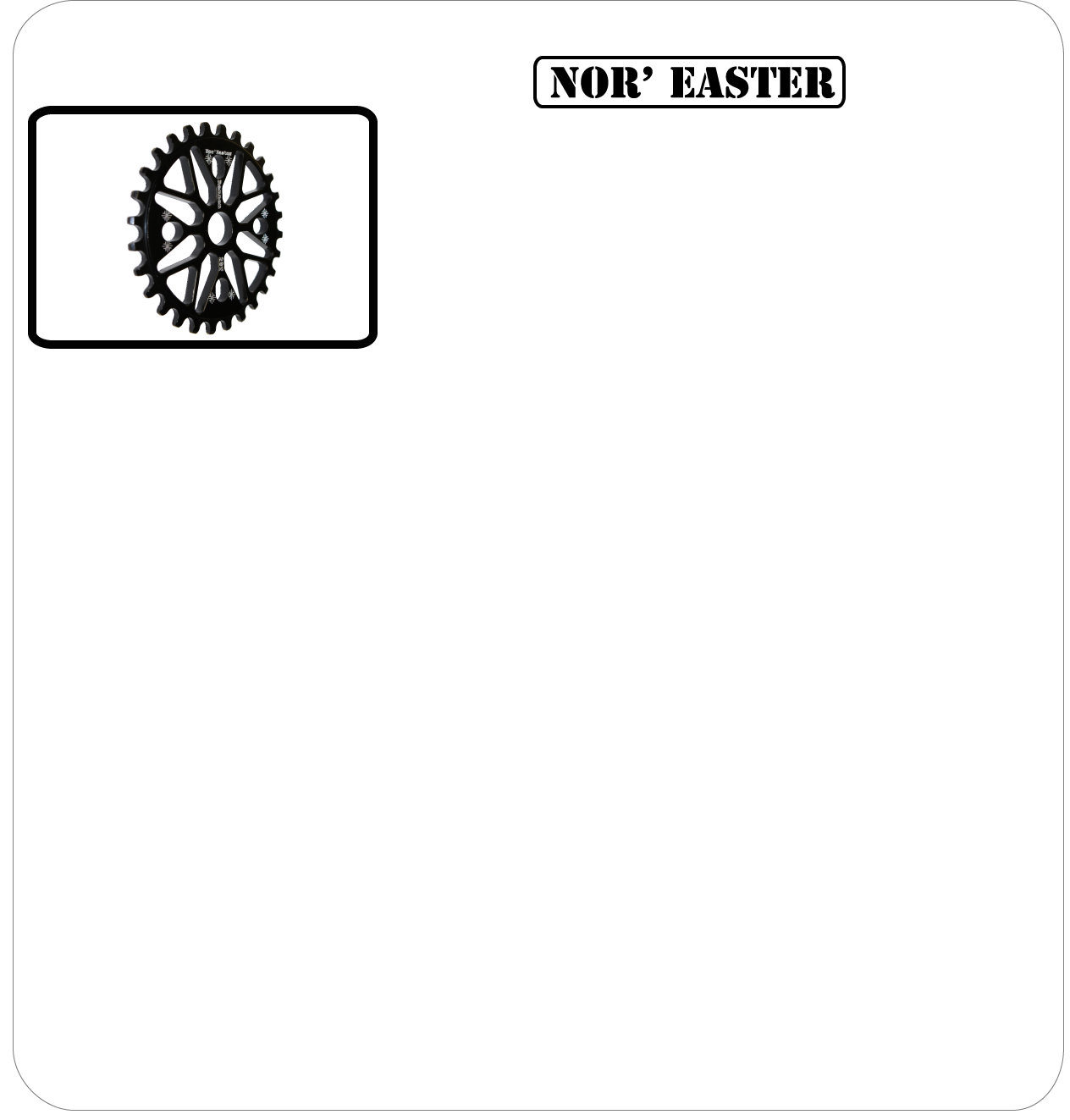 Nor'Easter
are precision machined from aircraft quality 7075-T6 Aluminum ( 83% stronger than 6061) and are offered in a variety of Colors, Rennen offers the highest performance at the right price.
Rennen Nor'Easter Sprockets are 1/4" thick and are made to take the abuse of the roughest BMX'er. Only Rennen Nor'Easter Sprockets offer a single speed specific tooth profile which have been designed to extend tooth life. At 2.82oz (80 grams, 28T) this makes Rennen Nor'Easter Sprockets one of the lightest on the market.
Nor'Easter are available in all sizes from 25T-30T, 19mm, 22mm, 24mm Spindle compatible and will work with 1/8" chains.
The Nor'Easter was inspired by Massachusetts riders Brandon Christie and John Tyler Ahl. JT inspired by Brandons idea went on a Ahl night drawing rager to produce the inspiration, Sproctopus (check out his original artwork). Being From New England and designed in the dead of Winter the name Nor'Easter was a natural fit. Check out Rennen's latest addition to the freestyle market.